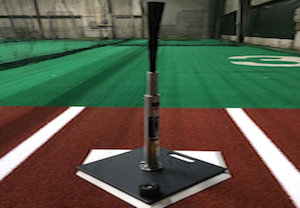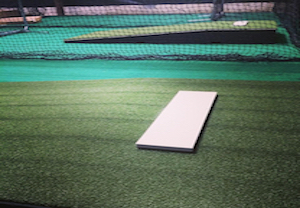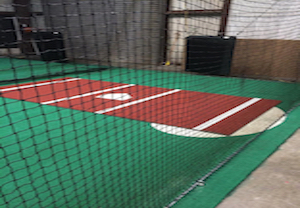 Sign Up Here to be a Texas Oiler!


Email
THE TEXAS OILERS IS A SELECT BASEBALL ORGANIZATION BASED IN THE DFW AREA FOUNDED BY DANNY HAMBLIN AND KYLE HANCOCK. THEY ARE FORMER BASEBALL PLAYERS THAT HAD A MISSION AND AGREEMENT TO GIVE BACK THEIR KNOWLEDGE TO YOUNGER ASPIRING BASEBALL dPLAYERS. THE TEXAS OILERS ORGANIZATIONAL CORE COMES FROM 2 ATHLETES THAT HAVE A PROVEN TRACK RECORD. THEY HAVE ALWAYS AND WILL CONTINUE TO TREAT THE GAME WITH RESPECT AND CONDUCT THIS ORGANIZATION AT A PROFESSIONAL LEVEL. THE CORE VALUES OF THE ORGANIZATION WILL BE BASED AROUND HARD WORK, COMMITMENT, AND RESPECT. AS MEMBERS OF THE TEXAS OILERS, EVERYONE WILL LEARN TEAMWORK AND LEADERSHIP SKILLS. THE ORGANIZATION WILL STRIVE TO TEACH THAT WINNING OFF THE FIELD IS JUST AS IMPORTANT AS WINNING ON THE BASEBALL FIELD.
AS FOR THE DEVELOPMENT OF THE KIDS THROUGH THE ORGANIZATION, THEY WILL ALWAYS PUT 100% OF OUR EFFORT TO BETTER THE SKILLS OF EACH KID. THE DEVELOPMENT OF THE TEAM AND EACH INDIVIDUAL WILL ALWAYS BE A TEXAS OILER MUST. THE KNOWLEDGE OF THE TEXAS OILERS COACHING STAFF IS TOP NOTCH THAT EACH PLAYER WILL DEFINITELY BENEFIT FROM. THE ORGANIZATION WILL PROVIDE PROFESSIONAL INSTRUCTION THAT FOCUSES ON THE MENTAL AND THE "ON THE FIELD" ASPECTS IN THE GAME OF BASEBALL. THE ONE THING THAT WILL ALWAYS BE PROMISED IS THAT THE STAFF WILL PUT FORTH 110% AND WILL BE DEMANDED FROM EACH INDIVIDUAL. 





The Official Home of The Texas Oilers

---
Check out The Official Texas Oilers Online Store Now!
The Oilers Merchandise store will close 1/29/16 so make sure you get your order in prior to that date!
---
Spring 2016
Set up a private tryout for All-Ages - Email @ 
oilersbaseball@texasoilersbaseball.com
---
The Texas Oilers would like to announce they will be able to offer great products from Advocare. These products range skincare, weight loss, performance, recovery, wellness, and many more. If you are interested in any Advocare products please click the link below to visit our website.